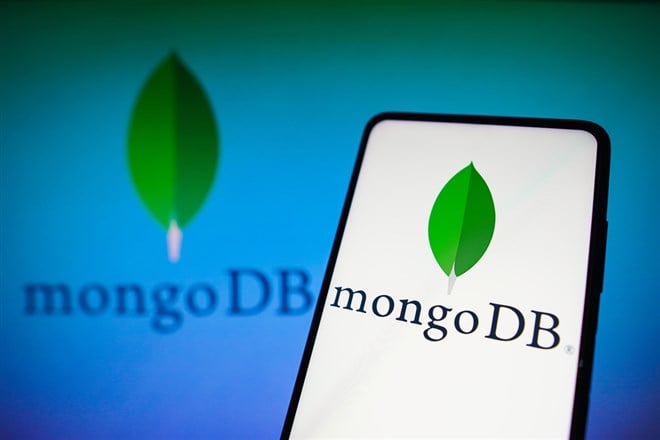 MongoDB (NASDAQ: MDB) shares aren't down because of bad Q4 results or a weak outlook; they are down because the analysts wanted more than they got. This is a growth story, and when it comes to market action, it is led by outperformance. The takeaway is different than it may appear on the price chart. The analysts are naysaying the guidance but maintain a Moderate Buy rating on the stock and see it moving higher from here. 
The reason is that this company's long-term trajectory is upward and will be a leveraged advance once the near-term headwinds are gone. Those headwinds are an ever-worsening outlook for 2023 marked by layoffs, business spending cuts, inflation and FOMC interest rate hikes. Eventually, those headwinds will dissipate, and when they do, this company will see growth reaccelerate. Until then, the market will have to settle for double-digit growth. 
"Despite some potential volatility around consumption revenue in a tougher macro environment, we see a multiyear runway for growth as MongoDB establishes itself as the premier independent database for modern apps," William Blair analyst Jason Ader explained. He has an Outperform rating on the stock.
Citi analyst Tyler Radke says, "There's definitely some mixed signals post results, but we find ourselves liking the set-up as we see the numbers now being de-risked." Citi has the stock pegged at Buy with a price target of $295 compared to the $264 Marketbeat.com consensus estimate. That estimate has fallen slightly compared to the latest commentaries in the last 30 days. Marketbeat is tracking 6 post-release commentaries, including two price target increases and five price targets in a range near the consensus. The consensus suggests about a 25% of upside for the stock, so there is a reason to buy. 
Someone's Buying The Dip In MongoDB
MongoDB's guidance may not have been rally-inducing, but they don't warrant the 8% drop in share prices either. The drop is attracting some buyers on the dip and has volume near a record level, and the price is showing clear support at the $200 level. Although the guidance was weak, analysts expect caution from this company, and Q4 results were robust.
Q4 revenue came in at $361.31 million or up 35% from last year, and 700 basis points better than expected. The guidance calls for only 15% revenue growth in 2023 compared to 47% in 2022; the company could easily outpace this figure given the 24% increase in customer count.
Earnings were another positive surprise in the report. The company reported adjusted gross margin is up 400 basis points to 78% and drove a surprise profit on the bottom line. The company continues to report GAAP losses as it invests in growth, but the adjusted $0.57 is a full $0.50 better than expected and suggests the $1.48 to $1.50 guidance range might also be cautious. 
Institutional Selling Pressures Shares 
Institutional selling has been pressuring share prices for this stock, which is unsurprising given the meteoric rise post-pandemic. The stock rose nearly 300%, presenting an attractive opportunity to take money off the table. Now price action is back to where it was before the pandemic struck and bouncing off those levels.
The price may move lower soon, but support in the $150 to $200 range looks strong based on the volume.  This stock may move sideways within a moderate range for the foreseeable future, but a deeper low is not expected.