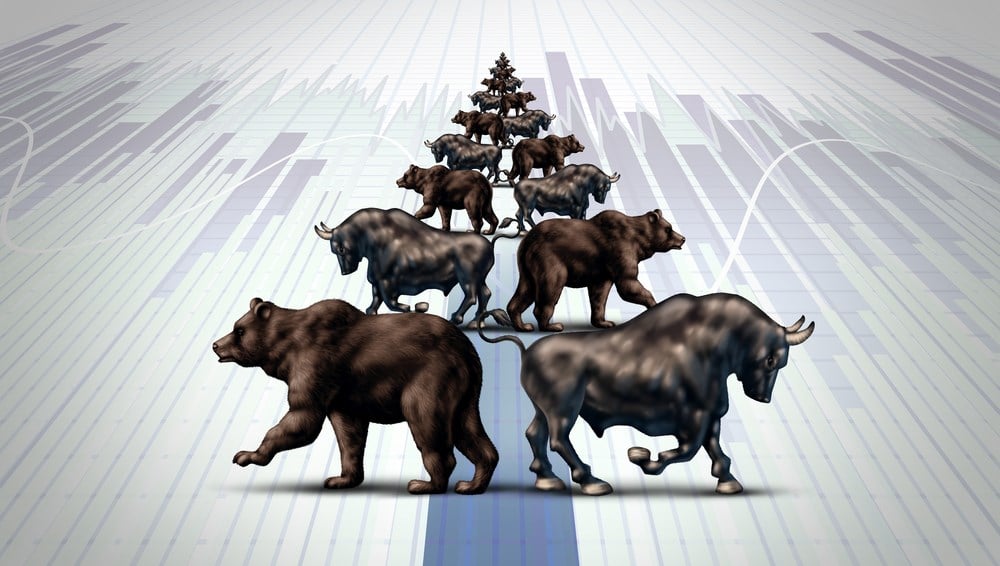 As we bid farewell to the sun-soaked days of summer, heralded by the Labor Day long weekend, and prepare to embrace the impending chill of winter, a curious phenomenon unfolds in the world of stocks. As nature transitions through its seasons, specific stocks, often cyclical and sensitive to the changing climate, also experience momentum shifts.
As we enter the final third of the year, three particular stocks stand out as potential beneficiaries of this seasonal transition: Johnson & Johnson (NYSE: JNJ), Canada Goose Holdings Inc. (NYSE: GOOS), and Vail Resorts, Inc. (NYSE: MTN).
These companies, each representing distinct market sectors, exhibit growth and resilience patterns as the seasons evolve. 
Johnson & Johnson, a titan in the healthcare industry, tends to flourish during the autumn and winter months as healthcare needs intensify. Canada Goose, renowned for its cold-weather luxury apparel, anticipates a surge in demand as temperatures plummet. Meanwhile, Vail Resorts, a dominant ski and resort industry player, gears up for its peak season, attracting winter enthusiasts seeking snowy adventures. 
As summer wanes and winter looms, these stocks appear poised to gain momentum, providing investors with intriguing opportunities. So, let's take a closer look at each of them.

Johnson & Johnson is one of the world's largest companies. Operating through 250 subsidiaries across 60 countries, the company's annual sales reached around $95 billion in 2022. Known for healthcare innovations such as Band-Aids and industrial sterilization, today, it operates in three segments: Pharmaceutical, Consumer Health, and MedTech, with brands like Aveeno, Listerine, Tylenol, and Neosporin under its Consumer Health umbrella, all part of its mission to impact global health through science and ingenuity profoundly.
JNJ currently has a market capitalization of $417 billion and a P/E ratio 32.49. The stock offers investors a dividend yield of 2.97%, with an annualized three-year dividend growth of almost 6%. Analysts are predicting a moderate upside for the stock, with the consensus price target of $171.75 implying over 7% upside. Currently, the stock has a consensus analyst rating of Hold, with eight ratings as a Hold and five as a Buy.

Canada Goose specializes in crafting and marketing high-performance luxury clothing for individuals of all ages worldwide. This renowned company operates under three primary segments: Direct-to-Consumer, Wholesale, and Other. Their product lineup includes a range of offerings such as parkas, lightweight down jackets, rainwear, windwear, apparel, fleece, footwear, and accessories suitable for the fall, winter, and spring seasons. 
GOOS's market capitalization isn't quite as impressive as JNJ's, but that wouldn't be a fair comparison. GOOS currently has a market capitalization of $1.67 billion and an expensive P/E ratio of 45.17. However, unlike JNJ, analysts see considerable upside for shares of GOOS. The consensus analyst price target of $19.80 sees almost 22% upside for GOOS. Five of the six analyst ratings have GOOS as a Hold and one as a Buy. Another factor that might play into the favor of bulls is the significant short interest in GOOS, with over 26% of the float currently sold short.

Vail Resorts and its subsidiary network oversee the operation of mountain resorts and regional ski areas across the United States.  The company operates through three segments: mountain, overseeing 41 mountain resorts and ancillary services; lodging, managing luxury accommodations and related amenities; and real estate, focusing on property development and sales. Founded in 1845, the company is headquartered in Broomfield, Colorado.
Vail has a dividend yield of 3.67% and a market capitalization of $8.79 billion. Year-to-date, shares are close to flat, down about 4%. However, analysts don't believe that's how it will stay, with the consensus price target of $257.50, predicting almost 13% upside for MTN shares. Earnings for MTN are expected to grow by around 35% in the coming year, from $6.64 to $9.11 per share.