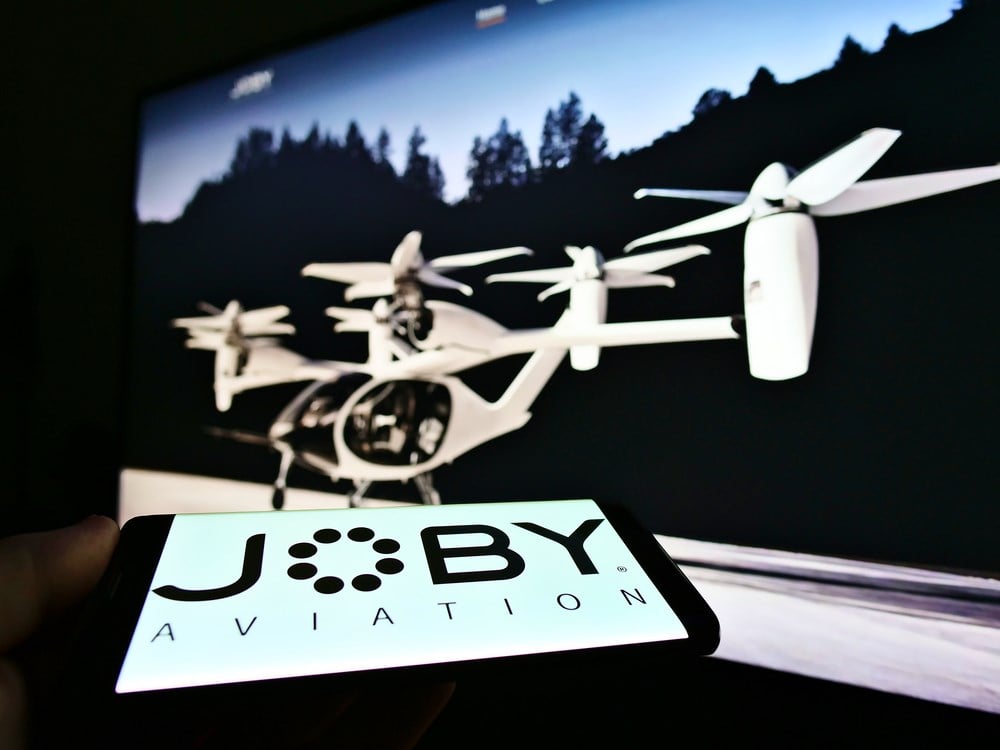 Joby Aviation, Inc. (NYSE: JOBY) is 'quietly' going about its business as an electric aircraft pioneer. 
With all eyes on Tesla and CEO Elon Musk's Twitter handle, the lesser-known EV maker is reaching a high altitude. Last week, shares of the Santa Cruz-based company climbed above the $8.00 level for the first time since November 2021. Up 121% year-to-date, Joby Aviation is among the Russell 2000's top 30 performers this year.
Investor interest in the volatile mid-cap has soared to new heights in recent weeks, with the market firmly in risk-on mode. The stock is also the beneficiary of bullish commentary from a pair of Wall Street research firms. On June 8th, Canaccord Genuity began coverage of Joby Aviation with a Buy rating. Cantor Fitzgerald echoed the sentiment the same day. 
Since Joby Aviation made its November 2020 NYSE debut, it has been surrounded by doubt about whether the aerial ridesharing market is viable. Concerns about limited demand, high costs and regulatory hurdles swirled. Lately, the concept is starting to 'take off.'
What Are Joby Aviation's Growth Prospects?
Joby Aviation makes quiet, all-electric aircraft with ranges up to 150 miles. Aside from limiting noise and environmental damage, the idea is to create a global passenger service that's an alternative to congested, pollution-filled highways. By connecting commuters and local travelers to their destinations, Joby Aviation can be considered not only 'the Tesla of airplanes' but 'the Uber of the skies.' The company is partnered with Uber, Delta Airlines and Toyota Motors. 
Still in the pre-revenue stage, Joby Aviation's income statement isn't impressive. It does have a healthy balance sheet that holds $978 million in cash — which represents nearly 20% of its market cap. This makes the stock an inexpensive yet speculative one as investors must make a leap of faith in the growth potential. 
It may be a matter of weeks before Joby Aviation rolls out its first 'company conforming' aircraft that customers could use internally or to advance their transport service ambitions. The electric vertical take-off and landing vehicle (eVTOL) has undergone a series of tests and certifications this year leading up to the highly anticipated launch. 
The company has already entered the defense market. It inked a $55 million deal with the Department of Defense to provide and operate up to nine aircraft starting early next year. It has also teamed up with the U.S. Air Force to train pilots on Joby eVTOLs. In the intermediate term, Joby Aviation's main revenue source will likely be contracts from the military which could employ the technology for various training and practical purposes. 
Longer term, the passenger ridesharing market is the bigger opportunity — but one that's difficult to assess. Until Federal Aviation Administration (FAA) guidance is clarified and the concept gains traction with would-be commuters, it's unknown just how large this market could be. What is known: 1) it is potentially a very large one, and 2) Joby Aviation is at the front of the takeoff queue.
Will Joby Aviation Stock Fly Higher?
In terms of the technicals, the stock appears headed for an initial descent after doubling in six weeks. After hitting 90, the relative strength indicator (RSI) is starting to head south, as are several oscillators. But with the 50-day moving average crossing the 200-day moving average this month, Joby Aviation could be in the early phase of a longer-term uptrend. Clearing the 250-day resistance line at $7.55 is also a long-term bullish development. 
As for the fundamentals, analyst price targets issued this year range from $8.00 to $10.00. Take the midpoint, and Joby Aviation has only about 18% upside from Friday's close, according to the Street. However, the imminent roll-out of the company-ready eVTOL could prove to be the catalyst for price target increases in the weeks ahead.   
Longer term, there's another bull banking on Joby Aviation's success. ARK Invest CEO Cathie Wood has long been a proponent of the company and holds 1.25 million shares in the ARK Space Exploration and Innovation ETF (ARKX).
Another wild card for Joby Aviation is the 11% short interest. While not massive, this is significant enough for a short squeeze run that could propel the stock into the clouds.