NEWPORT NEWS, Va., Sept. 14, 2023 (GLOBE NEWSWIRE) -- HII (NYSE: HII) announced today that its Newport News Shipbuilding (NNS) division recently hosted its first-ever hiring event focused exclusively on teenagers aging out of the foster care system.

Wednesday's hiring event, held in Virginia Beach, was a collaboration between NNS and Connect With a Wish, a 501(c)(3) nonprofit, that connects children in foster care with resources and support.
"This is a great example of our intentional investments with external partners to ensure we reach the diverse workforce necessary to meet our hiring goals," said Xavier Beale, NNS vice president of human resources and trades. "We appreciate the partnership with Connect With a Wish, and we look forward to welcoming our newest shipbuilders as they join our powerful national security mission at NNS."
"Community support is critical to our success at Connect With a Wish," said president and founder Joy Rios. "We're grateful with the partnership of Newport News Shipbuilding and Delegate Tata as we advance our mission to help these children grow into positive and productive members of our community."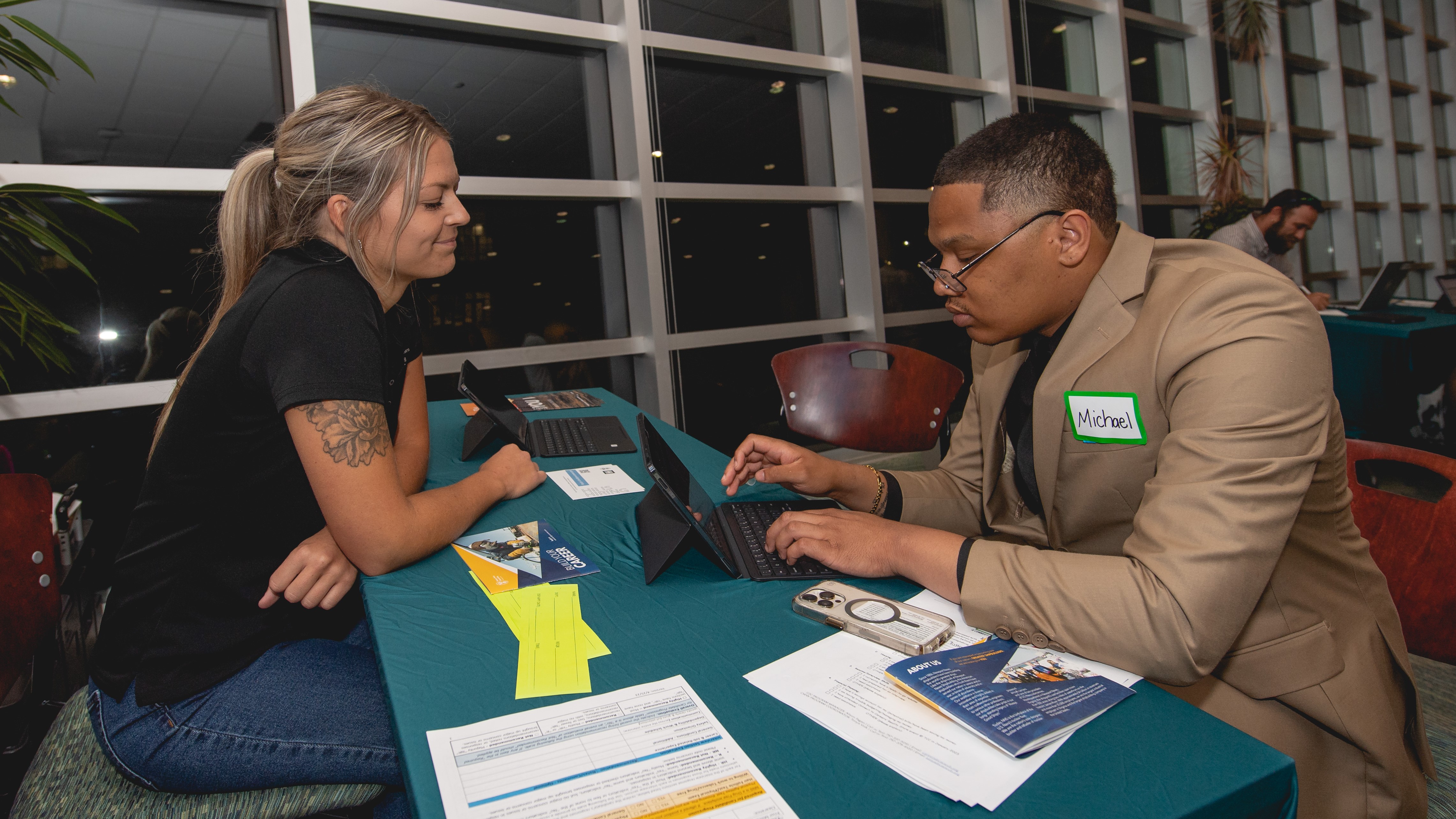 Photos accompanying this release are available at: https://hii.com/news/hii-newport-news-shipbuilding-hiring-connect-with-a-wish-2023.
"Making sure we connect foster children to the resources necessary to thrive as adults is a cause near and dear to my heart," said Anne Ferrell Tata, board member of national foster care nonprofit iFoster and member of the Virginia House of Delegates whose district includes a portion of Virginia Beach. "I'm thankful for the incredible work Connect With a Wish does and for the support from Newport News Shipbuilding to ensure these young adults have an opportunity to build rewarding careers serving our national security."
NNS is on track to hire approximately 3,000 skilled trade positions by the end of this year to meet the Navy's shipbuilding needs and anticipates hiring nearly 19,000 people within the next decade as it continues its support of the Navy's mission. The shipyard is the nation's sole designer, builder and refueler of nuclear-powered aircraft carriers and one of only two shipyards capable of designing and building nuclear-powered submarines.
To learn more about career opportunities at HII, visit https://hii.com/careers/.
To learn more about Connect With a Wish, visit https://www.connectwithawish.org/.
About HII
HII is a global, all-domain defense provider. HII's mission is to deliver the world's most powerful ships and all-domain solutions in service of the nation, creating the advantage for our customers to protect peace and freedom around the world.
As the nation's largest military shipbuilder, and with a more than 135-year history of advancing U.S. national security, HII delivers critical capabilities extending from ships to unmanned systems, cyber, ISR, AI/ML and synthetic training. Headquartered in Virginia, HII's workforce is 43,000 strong. For more information, visit:
Contact:
Todd Corillo
Todd.T.Corillo@hii-co.com
(757) 688-3220
A photo accompanying this announcement is available at https://www.globenewswire.com/NewsRoom/AttachmentNg/7f360339-d838-431f-b7f4-22bccf6a1f43