NEWPORT NEWS, Va., July 24, 2023 (GLOBE NEWSWIRE) -- HII (NYSE: HII) announced today that its Newport News Shipbuilding (NNS) division has been awarded a contract from the U.S. Navy to support maintenance of nuclear-powered aircraft carriers in San Diego. The indefinite delivery, indefinite quantity (IDIQ), cost-plus incentive and award contract has a potential value of $528.4 million over five years, if all options are exercised.

The contract covers maintenance, repair and modernization efforts for Nimitz- and Gerald R. Ford-class aircraft carriers home-ported in and visiting the San Diego area. It will support emergent work, continuous maintenance availabilities, as well as Chief of Naval Operations (CNO) scheduled availabilities.
"We are honored to continue our longstanding tradition of providing world-class service to our U.S. Navy aircraft carriers in San Diego," said Thomasina Wright, NNS vice president of fleet support programs. "For more than two decades, we've earned the Navy's trust to carry out this important task, and we look forward to continuing that legacy with the highest quality, on-time and on-budget work."
NNS is the nation's sole designer, builder and refueler of nuclear-powered aircraft carriers.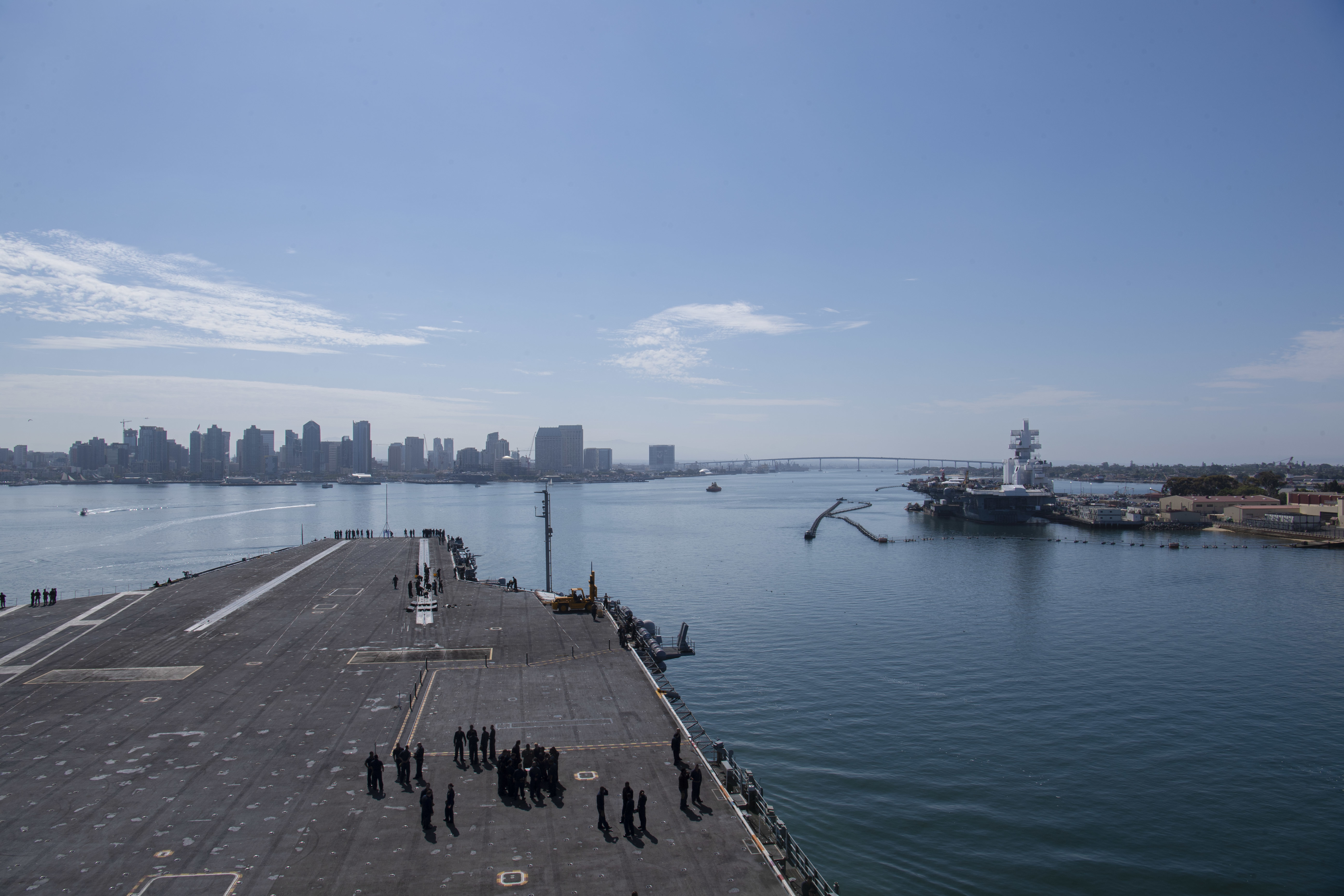 A photo accompanying this release is available at: https://hii.com/news/hii-newport-news-shipbuilding-san-diego-2023/.
About HII
HII is a global, all-domain defense provider. HII's mission is to deliver the world's most powerful ships and all-domain solutions in service of the nation, creating the advantage for our customers to protect peace and freedom around the world.
As the nation's largest military shipbuilder, and with a more than 135-year history of advancing U.S. national security, HII delivers critical capabilities extending from ships to unmanned systems, cyber, ISR, AI/ML and synthetic training. Headquartered in Virginia, HII's workforce is 43,000 strong. For more information, visit:
A photo accompanying this announcement is available at https://www.globenewswire.com/NewsRoom/AttachmentNg/854054a7-40fd-43d8-801d-c2cc61572d09
Contact:
Todd Corillo
(757) 688-3220