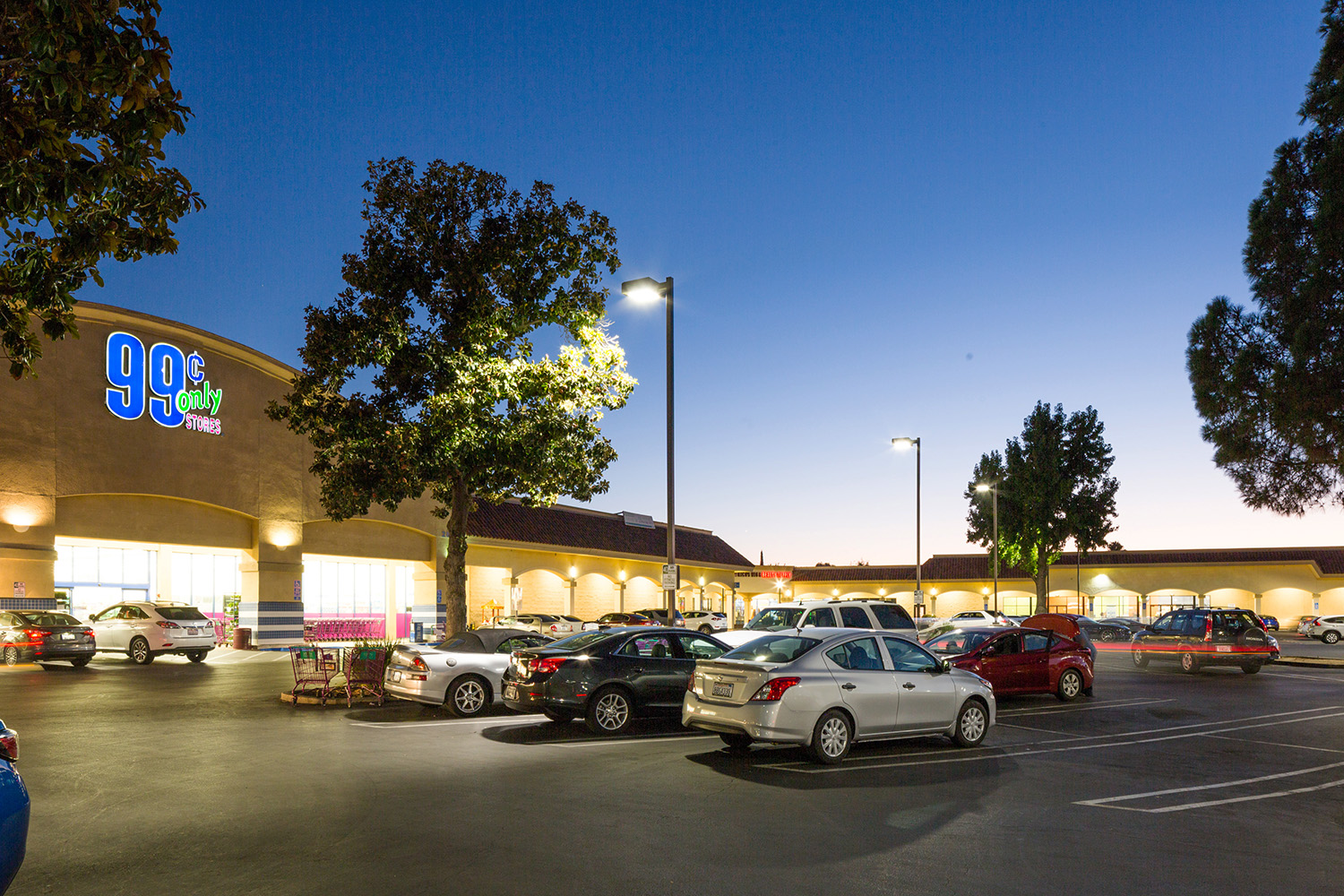 The 26,520-square-foot commercial building sale represents the fourth and final property sale at Zinfandel Crossings in Rancho Cordova, California.
RANCHO CORDOVA, Calif. - Hanley Investment Group Real Estate Advisors, a nationally recognized real estate brokerage and advisory firm specializing in retail property sales, announced today that the firm has completed the fourth and final transaction in the break-up sale strategy execution of the 99 Cents Only-anchored Zinfandel Crossings in the Sacramento metro area. Hanley Investment Group has sold a total of over $11.4 million in retail properties at Zinfandel Crossings in Rancho Cordova, California.

Hanley Investment Group's Executive Vice Presidents Kevin Fryman and Bill Asher, along with Ed Hanley, president of Hanley Investment Group, represented the seller, a private investor based in Santa Monica, California. The buyer was a private investor based in Stockton, California.

The sale of the vacant 26,520-square-foot retail building built in 1975, and formerly occupied by Fit Republic, is situated on 2.41 acres at 2810 Zinfandel Drive and was the final transaction in the execution of four separate sales within Zinfandel Crossings. The vacant building sold for $1.8 million.

"The sale represents a premium price for a vacant retail box sale in greater Sacramento," Fryman noted. "We utilized our proprietary database and network of industry relationships to procure a speculative investor off-market. We negotiated an accelerated seven-day due diligence period and a 14-day closing. The property represents an excellent value-add investment opportunity in the epicenter of all retail activity in Rancho Cordova, an affluent and growing Sacramento suburb."

The other three property sales that Hanley Investment Group executed at Zinfandel Crossings consisted of the 99 Cents Only-anchored center for a total of 54,000 square feet, a two-tenant retail pad building totaling 4,414 square feet, and a five-tenant pad building totaling 6,755 square feet.

According to Fryman, "The results of Hanley Investment Group's four separate property sales at Zinfandel Crossings is a great example of how the 'sum of the parts is greater than the whole.' The combined sales of the four individual properties sold at Zinfandel Crossings totaled approximately $2.5 million more in value than if the seller had sold the entire shopping center as a single property."

"We were able to maximize value for the seller through individual sales to private non-institutional investors in a price range of $2 million to $4 million, a price point range that greatly appeals to the largest buyer pool in the retail investment industry," said Asher. "Buyers recognized that this shopping center and its location and demographics offered upside as well as stability. There are 216,000 people with an average household income of $92,000 within a 5-mile radius of the shopping center."

Zinfandel Crossings is located at the dominant retail signalized intersection in Rancho Cordova at Zinfandel Drive and Folsom Boulevard with 44,000 cars per day. Other national tenants located at the intersection include Grocery Outlet, Marshalls, Michaels, PetSmart, Ross Dress for Less, Safeway, Target, ULTA Beauty, Walgreens and Walmart Supercenter.

The city of Rancho Cordova is the fastest growing city in the county and is considered the second largest office hub and employment center in the region. There are 55,000 jobs and 3,000 businesses located in the city with 11.4 million square feet of office space and 18 million square feet of industrial space. Fortune 500 companies with regional facilities in the city include Cisco Systems, Centene, Anthem Blue Cross, Teledyne Technologies, and Franklin Templeton. Companies headquartered in the city include Vision Service Plan Global, Health Net Federal Services and AMPAC Fine Chemicals. There are also 30,000 residential units proposed, planned or under construction.

"Retail investments priced $4 million or less, whether stabilized or value-add, will continue to experience the greatest demand and trade at the highest velocity for the remainder of 2021," said Asher. "This is a major reason why many shopping center owners will evaluate a break-up sale strategy to maximize value."

About Hanley Investment Group

Hanley Investment Group Real Estate Advisors is a real estate brokerage and advisory services company with a $7.7 billion transaction track record that specializes in the sale of retail properties nationwide. Our expertise, proven track record, and unwavering dedication to putting clients' needs first, sets us apart in the industry. Hanley Investment Group creates value by delivering exceptional results through the use of property-specific marketing strategies, cutting-edge technology, and local market knowledge. Our nationwide relationships with investors, developers, institutions, franchisees, brokers, and 1031 exchange buyers are unparalleled in the industry, translating into maximum exposure and pricing for each property. With unmatched service, Hanley Investment Group has redefined the experience of selling retail investment properties.
For more information, visit www.hanleyinvestment.com.
Media Contact
Company Name: Hanley Investment Group Real Estate Advisors
Contact Person: Kevin Fryman, Executive Vice President
Email: Send Email
Phone: 949.585.7674
Address:3500 East Coast Highway, Suite 100
City: Corona del Mar
State: California
Country: United States
Website: https://hanleyinvestmentgroup.com/