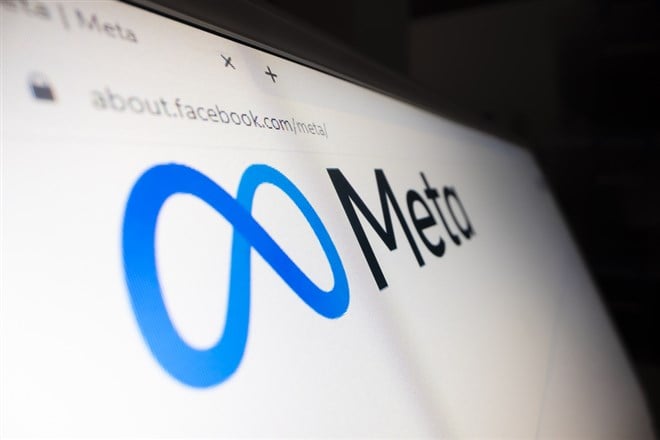 Meta Platforms (NASDAQ: META), formerly known as Facebook, showed signs of a bottom long before the Q4 results were released. However, the combination of technical activity and analysts' sentiment had the stock in a rebound from 7-year lows, which was confirmed by the Q4 results. The question now is if this will be a Vee-shaped recovery for the stock or if there is something more investors should be prepared for.
The key takeaway from Facebook's report isn't that business us good; it's that it isn't getting any worse, which is enough for the market right now. Add in the new catchphrase, "the year of efficiency", and the stage is set for a larger recovery in share prices, but now it's time for the company to prove itself. 
Facebook Pops On Mixed Results 
Facebook reported what can only be called a mixed quarter and is mixed in ways unfavorable to higher share prices. The revenue of $32.17 billion beat the consensus estimate by $0.480 billion, which is good, but the margin of outperformance is slim; revenue is down 4.5% from last year, and margins contracted severely.
Also mixed was news about DAP/MAPs and DAU/MAUs. The number of daily and monthly users rose in all metrics but did not result in an increase in revenue or aid the margin. Margins are impacted by restructuring, so that must be factored in, but a restructuring does little to improve the company's ability to monetize its traffic, only its costs. 
Regarding the earnings, the company reported $1.76 in GAAP earnings, which fell nearly 50% YOY and missed the Marketbeat.com consensus estimate by almost $0.50. The good news is that capital plans are still in effect, share repurchases have been increased, and strategies for "efficiency" are in the works, but these earnings are still very poor.
The company will regain some margin as restructuring costs diminish, but how much and will it be able to improve monetization? 
Turning to the guidance, this news is also very mixed. Again, the good news is that guidance is as expected, but the bad news is that it's only as expected, and the bottom line is getting aided by a reduction in CAP-EX.
This raises the question of how efficiency will impact the company's future. Saving money now is good, but foregoing reinvestment could hamper profitability in the future. And then there is the new repurchase plan. $40 billion in repurchases will help support price action, but could this money be spent in better ways?
Bottom line, Meta's results and plans are what the market needed to hear, but they may not be enough to sustain a prolonged rally just yet, even if share prices move higher today. 
The Analysts Are Pushing The Stock Higher 
The analysts are pushing this stock higher so Meta stock could be expected to rally another potential 30%. There have been at least 22 commentaries released since the report was issued all including a price target reduction and three come with upgrades. The consensus price target is now at $199, which is up in the one and 3-month comparison but still below a potentially strong level of resistance.
Since this stock has not yet had a major correction since the rebound began, investors should expect one to come. It may not happen at the $180 level, but it should be expected to begin at the $200 level if not sooner. In addition, the stock is already up a solid 100% since hitting its bottom, which is an attractive trigger for profit-taking. 
Looking at the chart, the question is whether this is a VEE-bottom. If it is, the market should plow right through the $180 level on its way to $200, and then that barrier should fall fairly quickly. If not, the market should expect a double-bottom or even a head & shoulders to form, and those could take several quarters to play out and could even hit new lows before a rally truly takes hold.