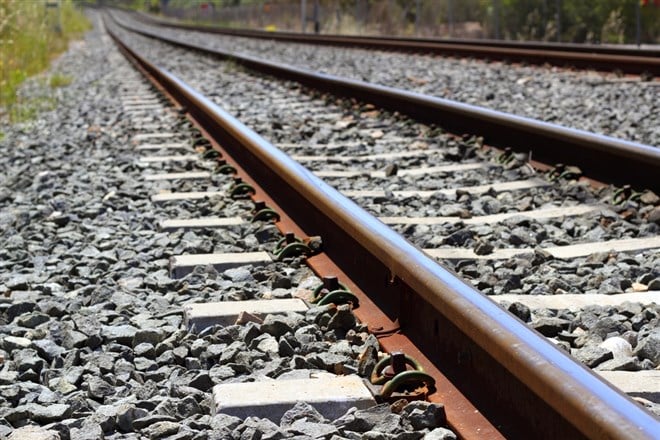 At least two (2) of America's Class 1 railroads are pulling back into buying territory, which is good news for investors. These railroads are cash-generating machines that pay healthy dividends and buy back shares. The outlook for 2023 is a little cloudy but one thing is clear, capital returns are going to be delivered.
The question is, which one is in a better position to deliver those returns? Based on the Q4 results it looks like Norfolk Southern (NYSE: NSC) could be the winner, but it is a tough call. Union Pacific (NYSE: UNP) is experiencing stronger headwinds than its eastern competitor but offers a touch of value and a slightly higher yield. 
"In the fourth quarter, we grew carloads as we continued to face challenges hiring craft professionals in critical locations and experienced the impact of extreme winter weather on our network in December," said Lance Fritz, Union Pacific chairman, president, and chief executive officer. "As a result, revenue growth was more than offset by elevated operating expenses from operational inefficiencies and a higher inflationary environment
"In the fourth quarter and throughout 2022, Norfolk Southern made significant progress in our financial performance, service improvement, and engagement with our craft team members," said Norfolk Southern President and Chief Executive Officer Alan H. Shaw. "Our team delivered double-digit percentage growth in revenue and earnings per share and achieved record revenue and operating income for the year.
A Good Quarter for Rail-Carriers 
The rail carriers had a good quarter despite the headwinds and were able to grow their revenue and were able to grow their revenue and earnings versus last year. The strength was driven by fuel surcharges, pricing strength and volume increases that left Norfolk Southern revenue up 12.3% and Union Pacific up 8.2%. Union Pacific missed its consensus estimates but may have had a better quarter if not for the weather. 
Norfolk Southern beat the Marketbeat.com consensus on the top line, but both companies also experienced margin pressure that left their earnings below the consensus. The difference here is that Norfolk Southern outperformed with 9.6% growth and a smaller margin of underperformance relative to the analyst. Union Pacific grew earnings YOY but only by a penny. 
Norfolk Southern did not give any guidance for the coming year, but we can assume that Union Pacific will continue to experience stronger headwinds, at least in the near to mid-term.
Union Pacific did not give guidance on revenue or earnings but expects carloads to exceed the current Industrial Production forecast for 2023, which is down 0.5%. Coupled with fuel surcharges and the possibility of carload growth UNP could see revenue and earnings grow on a YOY basis which is good news for Norfolk Southern. 
The Value and Yield Comparison
These stocks trade at an elevated valuation relative to the S&P 500 but provide better yields. Union Pacific has the better value and yield, but it is a slim difference between them. UNP is trading at 17.65X earnings and paying 2.55%, while NSC is trading at 18.75X and yielding about 2.25%. NSC raised its dividend as well, the 7th consecutive, and its 35% payout ratio says it can do it again next year.
UNP has a slightly higher 44% payout ratio which isn't bad news except in the light of the company's target, 45%, which suggests the next dividend increases will be smaller than the 15% CAGR the company has been running. So, UNP is a better value and yield, but NSC has a more robust outlook for growth. This situation may depend on how long you want to hold the stock. 
The Technical Outlook: NSC and UNP Pull Back Into Buy Zone
Both UNP and NSC are pulling back. It looks like NSC has further to fall before hitting strong support, but it may not due to its slightly superior quality to UNP. Regardless, support is expected to hold at the $220 (for NSC) and $200 (for UNP) levels unless other bad news comes out. Investors looking to get into these stocks may want to wait for a confirmation of support before pulling the trigger.