SILVER SPRING, Md. - Jan. 4, 2023 - PRLog -- With the prospects of an uncertain economy looming, the pay-TV and streaming services market is rapidly adjusting to new content consumption behaviors that will challenge the ability of service providers to meet strategic business objectives. Rising churn is contributing to downward pressure on margins as subscribers more critically assess what services they will keep over the months and years to come.

"It is in this context that Bandai Namco, the undisputed global leader in anime production, decided to make important changes to its content library platform by implementing the Personalized Content Discovery (PCD) solution from TiVo," says Jon Heim, Senior Director of Product Management, TiVo.

For content providers, signing up new customers is only half the battle. Keeping subscribers engaged and ensuring they don't cancel is just as important.

"Churn -- the loss of existing subscribers who choose to move to another provider or to simply quit -- is emerging as a critical area of concern. According to TiVo's most recent Video Trends Report, churn affects all facets of the video market, including pay-TV and streaming services. Roughly a quarter of customers of both categories have expressed an interest in leaving current providers. It is a challenge that promises to become more acute as the market moves toward an increasingly uncertain economic environment," explains Heim.

The Bandai Namco Situation

With over 2,500 anime series, Bandai Namco is considered the world's preeminent creator and distributor of anime content. However, despite its leadership position in the market, the company's content distribution platform faced several challenges that needed to be addressed to accomplish its business objectives. These included:
Inconsistent user experience across different devices: As customers accessed the company's digital library from different devices, they often struggled to find desired content because the navigation interfaces varied significantly across phones, tablets and TVs, creating confusion and frustration.
Lack of personalization within their user interface (UI): Web and mobile app landing pages were generic. All users saw the same content when logging into the Bandai Namco platform. Moreover, the content available to users was infrequently updated, giving customers little reason to return to the platform regularly. A prevailing sentiment that offerings were stale -- or limited -- depressed engagement and opened the door to churn.
Lack of analytics on UI performance: Bandai Namco's leaders could clearly see the adverse outcomes associated with poor customer engagement with their platform. However, the inability to capture insights about user interactions prevented effective data-driven decision-making.

"As a result of these issues, Bandai Namco was experiencing a churn rate of 20%, putting significant downward pressure on revenue metrics," says Heim.

The TiVo Personalized Content Discovery Solution

To address these challenges, Bandai Namco implemented the TiVo Personalized Content Discovery platform to create an integrated UI design for all end-user devices. The new familiar look-and-feel -- regardless of whether the content is accessed from their phones, tablets, or TVs -- has resulted in a more intuitive navigation experience for subscribers. The intelligent, integrated end-to-end solution also allows Bandai Namco to tailor the content to each subscriber based on data-driven insights about user interests and desires.

"When customers log on to the Bandai Namco platform, content is pulled from TiVo's back-end platform to deliver highly personalized recommendations. As a result, the TiVo Personalized Content Discovery solution now allows all subscribers to have a seamless and uniform experience across devices while exposing individual subscribers to content that is most relevant to their evolving needs," says Heim.

With analytics generated by the Personalized Content Discovery solution, Bandai Namco can promote shows to specific customer segments based on comprehensive and accurate viewership metrics. This makes it possible for the company to dynamically populate tailored content on carousels for each subscriber.

"The solution also expands customers' options for evaluating their viewing options -- by genre, time frame or even topical subject matter. As a result, Bandai Namco can now update content catalogs more frequently based on the demonstrated areas of specific subscriber interests. In so doing, Bandai Namco can present users with a fresher, more dynamic experience every time they sign in to the platform," Heim says.

Business Outcomes

After implementing TiVo's Personalized Content Discovery solution, Bandai Namco's churn rates dropped from 20% to 10%, a massive 50% reduction. Moreover, the improved user experience has elevated subscriber engagement, contributing to significant improvements in average revenue per user (ARPU) performance. As a result, says Heim, Bandai Namco saves money while reallocating resources to core revenue-generating business activities -- such as creating or purchasing new content.

To listen to an interview with Jon Heim, visit: https://bit.ly/TiVoBandaiNamco


Photos: (Click photo to enlarge)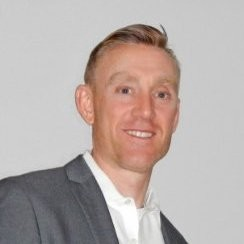 Read Full Story - BTR: CASE STUDY -- Bandai Namco Taps TiVo Personalized Content Discovery to Enhance Customer Experience and Reduce Churn | More news from this source

Press release distribution by PRLog