As excitement builds with the recent release of Disney's highly anticipated live-action adaptation of "The Little Mermaid," starring Halle Bailey, and the original Netflix series "Merpeople," there's another mermaid tale making waves in the film industry. "ERZULIE," an independent film featuring the first black mermaid on the big screen, is captivating audiences with its fierce feminism and socially conscious message.



Video Link: https://www.youtube.com/embed/oM8F02UimVw

"ERZULIE" takes viewers on a thrilling adventure set in the Louisiana swamps, where four friends embark on a weekend getaway. Little do they know that they will encounter Erzulie, the swamp mermaid goddess. This LGBTQIA-friendly film blends elements of adventure, thriller, and comedy, evoking nostalgic vibes from 90s creature features. However, it goes beyond mere entertainment and shines a spotlight on the importance of supporting women of color and their stories.



Video Link: https://www.youtube.com/embed/E38V2YlTIt8

The film made its debut on video-on-demand (VOD) platforms on July 14, 2022, and subsequently had a limited theatrical run in New Orleans, Los Angeles, and Austin. Tilt, a popular independent film platform, lauds "ERZULIE" as a "fiercely feminist and socially conscious" work that should not be overlooked.




"ERZULIE" is a breath of fresh air in the film industry, where representation and diversity have often been lacking. By featuring the first black mermaid in a leading role, the movie provides a significant step forward in showcasing underrepresented narratives. It serves as an example of how independent films can challenge traditional norms and bring marginalized voices to the forefront.



Video Link: https://www.youtube.com/embed/QeepH-F3Cy4

With its blend of genres and its focus on marginalized communities, "ERZULIE" resonates with a wide range of viewers. It addresses important themes of identity, friendship, and empowerment, all while enveloped in a mermaid tale unlike anything seen before. The film offers a unique viewing experience that is simultaneously entertaining and thought-provoking.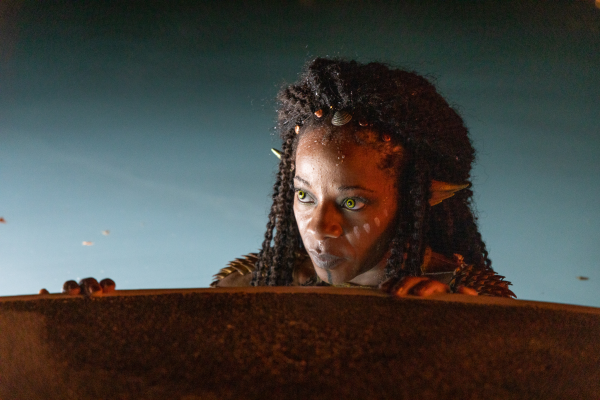 For those seeking an elevated alternative to Disney's "The Little Mermaid" while still yearning for the nostalgic slumber party vibes of childhood, "ERZULIE" is an excellent choice. It presents an opportunity to support independent filmmaking and diverse storytelling, allowing audiences to engage with narratives that go beyond mainstream conventions. By watching "ERZULIE," viewers contribute to the broader goal of amplifying diverse voices in the film industry.


Media Contact
Company Name: Erzulie Production LLC
Contact Person: Christine Chen
Email: Send Email
Country: United States
Website: www.erzuliefilm.com