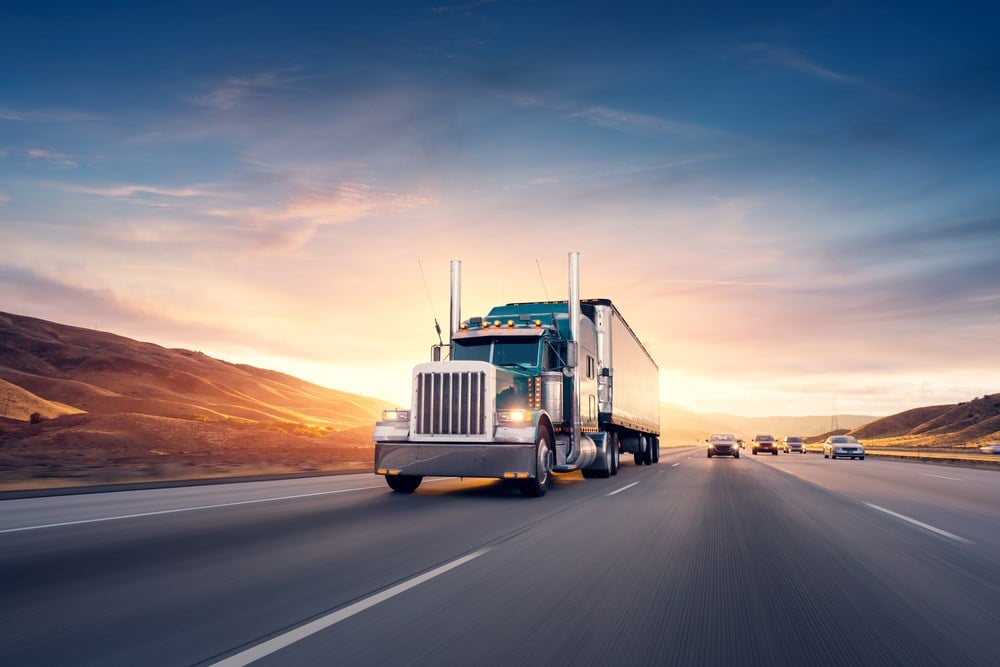 Shares of trucking and logistics giant Saia Inc. (NASDAQ: SAIA) are rising by as much as 3% during Friday's trading session, closing the week with sizeable bullish momentum in the company. The reaction comes as the firm releases its second quarter 2023 earnings results, which flashed some warning signs regarding business drivers.
Despite some slowdowns in the company's financials, markets are forward-looking as always, and today's stock chart in Saia represents current favoritism and optimism for the coming months in the business. Breaking down just why there is so much heat behind the stock's rally via understanding the industry's rising demand and broader market preferring Saia over competitors.
While investors should weigh the possibility of a downside, be it a minor or temporary pullback. There are many reasons to stay in the stock and consider a potential purchase. Analysts are providing some conservative viewpoints regarding the future, a reasonable decision considering the slowdowns felt within the company today.
Earnings Results: Window into the Future
Trucking and shipping is one economic space that is directly affected by the underlying business cycle of the United States economy; as more people consume and more businesses trade goods and inventory, the need for reliable transportation and strong logistics networks rises to cyclical highs. Today's cycle is seen slowing down during the past eight months, directly reflected in today's earnings release from Saia.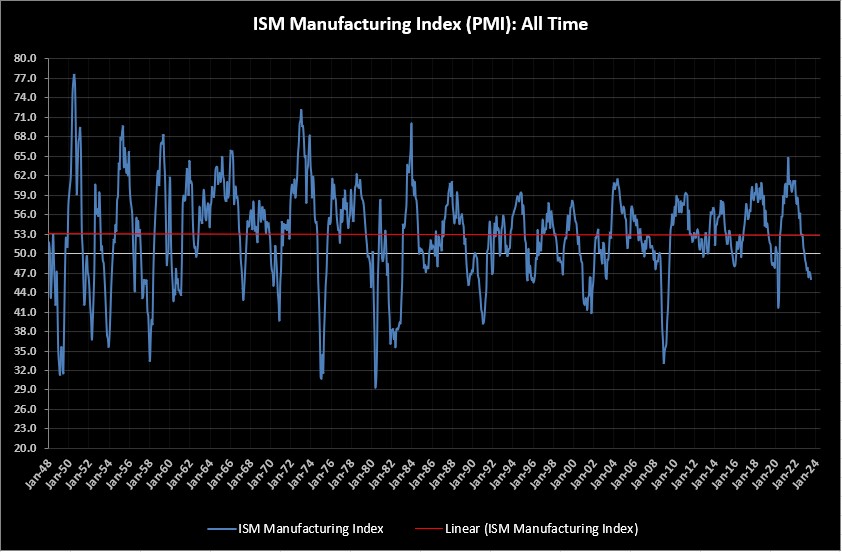 The above image will represent the long-term trends in the United States ISM manufacturing PMI readings, a survey reflecting the monthly increments and declines in underlying business activity. Any reading above 50 will showcase economic growth, whereas a converse reading below 50 will represent economic contraction. 
Considering the index has read below 50 for the past eight months, Saia investors could have accurately predicted a slowdown in the company's financial drivers.
Saia has reported a 6.8% annual decrease in net revenues and a subsequent 17.6% contraction in operating income, expected because the economy's manufacturing areas have been contracting for nearly three quarters, severely compressing trucking and other trade activities in the nation.
Saia CEO Fritz Holzgrefe mentioned that the slowdowns resulted from a "softer" economic environment than last year. However, educated investors would have seen this coming months ago. Management did not just stand around and hope for better times to fall from the sky, they focused on what matters, and it worked.
You can assume that the company focused on gaining market share to cushion the expected slowdowns, a smart move.
Why is it, then, that after slowing economic activity and slowing financials, Saia's stock price keeps on rising? Despite slowing shipping and trucking volumes in the market, pounds per shipment have grown by 2.2%, pushing revenue per shipment in Saia by as much as 4.8% during the year.
Money Likes Growth
Understanding that Saia's management is focusing on grabbing further market share in its respective space, as well as growing the efficiency ratios in each shipment, as seen in rising revenue per shipment, investors can begin to close the loop behind the stock's rally on the face of an earnings decline.
Comparing Saia's stock performance relative to competitors like TFI International (NYSE: TFII) is a great place to start understanding what markets are thinking. A massive outperformance of 62.3% during the past twelve months places Saia stock as the market's favorite name, but this is a thing of the past; traders and investors are probably more interested in the future.
Looking at the relative future valuation multiples, such as a forward price-to-earnings ratio, investors can begin to puzzle together where markets are betting the future quality of earnings will lie. Saia stock trades today for a 29.8x forward P/E, while TFI International is at a heavily discounted 15.7x ratio.
The traditional school of value investing will argue that the "value" play lies in TFI rather than Saia; however, in a more practical sense, investors can say that "there must be a reason why Saia is more expensive." Just like with everyday products and services, a premium price should be reflective of higher quality.
Following this logic and the market's voting system via a stratospheric rally and superior forward valuation multiples, investors can lean on the fact that management is setting up the company for future growth and stability despite a challenging economic trend.