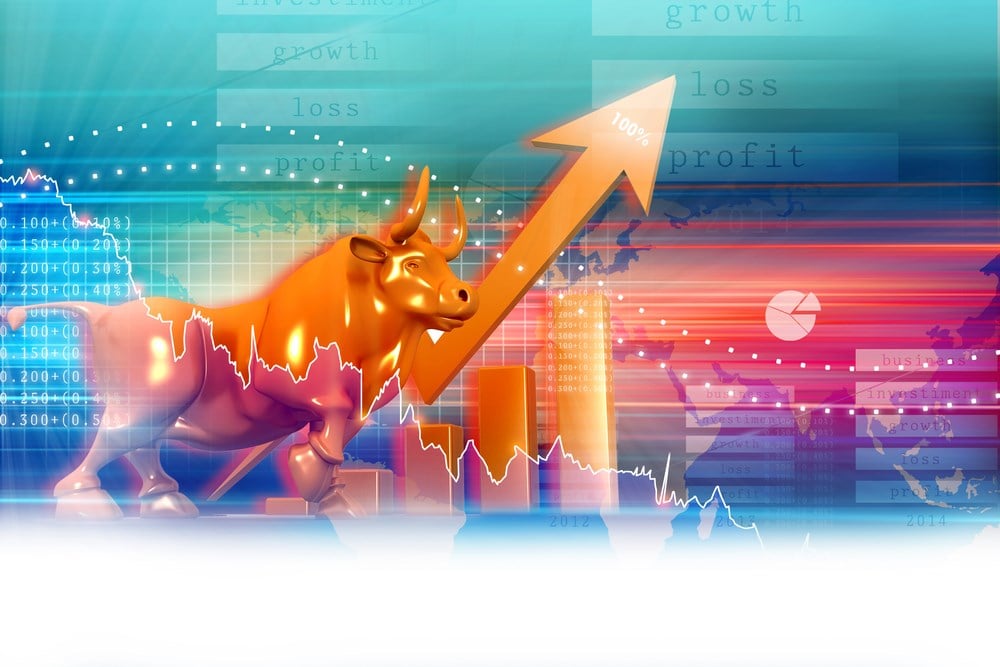 The market rally is starting to extend beyond the "Magnificent 7" tech stocks. Yet many analysts and economists still believe investors may be in for a nasty pullback before the year ends.  
Market timing is difficult for the best of investors. But there's still a solid strategy that can help you stay ahead of whatever the market throws at you. It's boring, I'll give you that. However, buying undervalued stocks will rarely disappoint investors who have the discipline to hold them over time.  
There are many ways to determine if a stock is undervalued, but a good predictor is to find stocks that have a combination of a low price-to-earnings (P/E) ratio and an expected rise in profits. Hiding out in these stocks when they have a low valuation can set your portfolio up for strong growth when earnings improve.  
A Polarizing Pharma Stock That Shouldn't be Overlooked 
Pfizer, Inc. (NYSE: PFE) stock is down about 27% in 2023 and understandably so. The biopharmaceutical company reported sharp declines in revenue and earnings in the first quarter of 2023. This was expected to be a tough quarter as it faced tough year-over-year comparisons as demand for its Covid vaccine and Paxlovid therapeutic normalize.  
However, trading at just 7.25x earnings and just over 10x forward earnings, Pfizer stock looks extremely undervalued. Profits are only expected to climb about 1.5% in 2023. However, the company has a deep pipeline that currently includes 19 candidates that have the potential to be approved in the next 18 months.  
And Pfizer is also expecting to see incremental revenue from its $43 billion purchase of Seagen, Inc. (NASDAQ: SGEN) in March. Pfizer believes this could result in up to $19 billion in revenue by 2030. And while you wait for that growth, you can collect a growing dividend that currently has a 4.45% yield. 
This Airline Stock May Have a Nice Tailwind 
Consumers continue to face airline-related transportation difficulties. And at least one airline is dealing with a pilot's strike. And with many analysts forecasting a recession either late this year or early next year, it's reasonable to question how an airline stock could be undervalued. But that appears to be the case with Delta Air Lines, Inc. (NYSE: DAL). 
In its most recent quarter, the airline beat expectations on both the top and bottom lines. The company also delivered music to analysts' ears by upping its guidance for the second half of the year. That's all well and good, but what Delta is doing with that extra cash is noteworthy for investors.  
Specifically, the company is aggressively cutting its debt. So far in 2023, Delta has retired $2.5 billion in debt, and by the end of the year, it could cut as much as $4 billion. If the company exceeds the forecasted earnings growth of 16%, that number could be even higher.  
The significance is that as the debt burden lightens, Delta may begin to increase its dividend, which was slashed at the onset of the pandemic. That would give investors a reason beyond the potential for 18% stock price growth to own DAL stock.  
An Undervalued Stock in An Undervalued Sector 
Trading at 6.9x earnings, Occidental Petroleum Corporation (NYSE: OXY) is another solid candidate for an undervalued stock that is not likely to be undervalued much longer. One strategy for finding undervalued stocks is to look at sectors that are lagging behind the market. While not a perfect predictor, it's not uncommon to see stocks in some sectors go from "worst to first."  
That may be getting ready to happen in the energy sector. For several reasons, investors can expect the price of oil to rise in the second half of 2023. The big oil companies have all shown an ability to generate solid profits with oil prices in the $60-$70 range. That will only get stronger as oil prices rise.  
Occidental has the backing of Warren Buffett, who has increased his stake in OXY stock on two separate occasions in 2023. As I wrote earlier in July, Buffett has a good reason for his bullish outlook. Specifically, the company owns half of the coveted Permian Basin which sets up Occidental for years of inexpensive production even if the oil price recovery is more muted than expected.