Interest in ESG Investing is at an All-Time High, Now What?
January 05, 2021 at 13:49 PM EST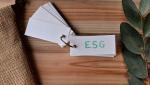 ESG investing grew by leaps and bounds in 2020. A recent survey completed by the CFA Institute found that 85% of CFA Institute members now take ESG factors into consideration in their investing and that client demand for organizations to consider ESG factors rose to 65% in 2020. The survey further...