Is the Equities Market Ready to Wind Down?
August 03, 2021 at 09:21 AM EDT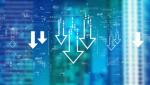 The S&P 500 has notched a solid performance, but with earnings season winding down and the chance for more summer lethargy to set in, market participants may be pondering what the next sparks are for equities. They're right to ponder what's next. After all, the S&P 500 is higher...