Is freezing your credit really enough to prevent identity theft?
September 20, 2018 at 11:00 AM EDT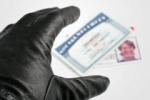 Consumers can freeze and unfreeze their credit reports without paying a fee, effective Sept. 21. However, they still need to contact all three credit bureaus if they want to cover all their bases.